Announcements
Subscribe to posts
Royal Palm is pleased to announce that the Girls Softball team is working real hard and is planning on representing Royal Palm strongly! The week of April 16th we have three home games. Monday@ 4:45, Tuesday the 17th @ 4:45 and Thursday the 19th @ 4:45. Please come and support your Girls Softball Team and root them along!
Monday, April 23rd – HAT DAY! All school appropriate hats welcome!
Tuesday, April 24th – Pajama DAY, everyone's favorite of course, BUT do not forget, APROPRIATE is KEY!
Wednesday, April 25th – Class Color Day
8th Grade – Black

7th Grade – Blue

6th Grade Yellow/Gold
Thursday, April 26th – Squad Day. Twin Day, dress in groups and wear the same outfits/shirts/hair styles.

Friday, April 27th – Dress to Impress for the Spring Fling Dance after School from 3:20-5:00 pm.
Greetings Royal Palm & Cardinals Academy Family!
We are excited to announce our first ever PARENT CONNECTION CLASS!
Our first class will be on Thursday, April 5th, from 5:30- 7:00 pm. This class is Parent Vue 101. You will have to opportunity to receive your parent Vue access code and set up your account. With your parent Vue account, you will be able to access your child's grades online. If you have more than one child in the Washington Elementary School District, you will have access to all of your children. We hope you will join us for this fun and informative evening!
¡Saludos Familias de Royal Palm y Academia de Cardenales! ¡Nos complace anunciar nuestra primera CLASE DE CONEXIÓN PARA PADRES! Nuestra primera clase será el jueves, 5 de abril, de 5: 30-7:00 p.m. Esta clase es Parent Vue 101. Tendrá la oportunidad de recibir el código de acceso para Parent Vue y configurar su cuenta. Con su cuenta de Parent Vue, podrá ver las calificaciones de su hijo/a en la computadora de su casa. Si tiene más de un hijo en el Distrito Escolar Primario de Washington, tendrá acceso a todos sus hijos con el mismo codigo. ¡Esperamos que se una a nosotros para esta noche divertida e informativa!
"Hello Royal Palm and Cardinal Academy families and friends! Please join us for Curriculum Night on Wednesday, March 7th from 5:30 to 7:30 at Royal Palm Middle School.  This event is designed to be a fun and informative evening for parents, students and family members to move freely about the campus and participate in demonstrations and see examples of what we do at Royal Palm and Cardinals Academy.  We will be serving free pizza and bottled water until supplies run out...Get there early and make sure that your student gets a "Passport" to collect stamps from each exhibit to qualify for prizes.  Free pizza, free fun and a good luck at all the happenings at RP.   Wednesday, March 7th, from 5:30 to 7:30....Be there!
This event is also serving as a springboard to an off campus event on Saturday, March 10th at the 19North Conference area which is located on 19th Avenue and Northern in the Albertson's Shopping Center from 5:00 p.m. to 8:00 p.m.  On that evening, there will be live music, displays, food and ice cream trucks all in support of the many things that we offer at Royal Palm.  Let's call it a Royal Palm Road Show.  This is our valued connection with our educational support partner 19North, coming to life.  They have been kind enough to grant us access to their conference area to show our stuff.   
Come to Curriculum night Wednesday, March 7th From 5:30 to 7:30!  Come to 19North Night on Saturday, March 10th from 5:00 to 8:00.....Support our kids, support our school, support our community!  We look forward to seeing you at both events."  
Please help us in welcoming two new members to our teaching staff.  Taking over our 7th Grade Sciences classes is Mr. Mitchell Moes and we have also added an Academic Interventionist, Ms. Tabitha Swiger.
Mr. Moes has jumped right in and is doing a great job of getting to know his students and he is assimilating nicely to our campus family.  Welcome Mr. Moes!
Ms. Tabitha Swiger joins us as an Academic Interventionist.  Essentially, she will be working with our teaching staff to identify students who need additional assistance in ELA and/or Math and then helping them improve in targeted areas. Welcome Ms. Swiger! 
We are pleased to have each of these individuals join the family.  You can meet them in person on Wednesday, March 7th from 5:30 to 7:30 during our CURRICULUM NIGHT! 
Curriculum Night at Royal Palm will be March 7th 5:30-7:30 p.m.
Attention all 8th grade parents;
All registration paperwork needs to be filled out completely with all required documents the high school is requesting and returned on Monday, January 29th. We included a copy of your child's birth certificate and shot records, you will need to provide current proof of residence.  All high schools are a different district and students do not automatically roll over into their systems, along with any information.  Counselors from Sunnyslope, and Cortez will be at Royal Palm Middle School on Monday, January 29th in the library during school hours to collect and register all eighth grade students.  Any students who live outside of these school boundaries will need to go to the high school in their home area and pick up a registration packet.  All students must first register at the school in their attendance area in order to request a variance to another high school.
Any students seeking a variance to another high school will still need to bring in their registration paperwork for their homeschool so that he or she can be registered and their variance request can be processed in a timely manner. 
Please have your student in attendance so that he or she can be registered for high school.  Any students absent or who live outside of these high school attendance area will need to register at the high school after January 29th.  To double check your child attendance boundaries, please check out the high school website at: http://www.guhsdaz.org
Dear Parents/Guardians:
As we have continued to roll out our PBIS behavior program, The Raider Way, which emphasizes recognizing students for positive behavior choices and offers incentives for students to do the right thing we are seeing an overall improvement in student behavior on campus.  There are, however, still some students who have difficulty making good choices. 
In response, we are adding another layer of consequence to assist students in making better choices.  Beginning the week of January 15, 2018, we will be utilizing an afterschool detention program.  This will take place on early release Wednesdays.  This means that students will be required to stay afterschool from 1:45 p.m. until the late buses, which arrive at approximately 3:10 p.m.
Before a student can serve an afterschool detention, parents will be informed of the date and time and will be asked to sign a form indicating whether the child will be walking home, riding the late bus, or having a parent pick them up from school.  That form will be sent home with the child at least three days in advance of the assigned detention date.
Again, this is not something that we wanted to have happen, but certain repetitive behaviors have caused the need for this action.  Adding after school detention also allows us to intervene before a student is suspended in school causing him/her to miss valuable instructional time.  During the detention time, students will be allowed and encouraged to complete schoolwork that they may be needing to submit to their teachers.  This will be an opportunity for additional academic support. 
If you should have any questions, please contact us at 602-347-3200.
Respectfully,
Principal
Estimados padres / tutores:
A medida que hemos continuado implementando nuestro programa de comportamiento PBIS, The Raider Way, que enfatiza el reconocimiento de los estudiantes para las elecciones de comportamiento positivo y ofrece incentivos para que los estudiantes hagan lo correcto, estamos viendo una mejora general en el comportamiento de los estudiantes en la escuela. Sin embargo, todavía hay algunos estudiantes que tienen dificultades para tomar buenas decisiones.
En respuesta, estamos agregando otra capa de consecuencias para ayudar a los estudiantes a tomar mejores decisiones. A partir de la semana del 15 de enero de 2018, utilizaremos un programa de detención después de la escuela. Esto tendrá lugar los miércoles de lanzamiento temprano. Esto significa que los estudiantes deberán permanecer después de la escuela de 1:45 p.m. hasta los últimos autobuses, que llegan aproximadamente a las 3:10 p.m.
Antes de que un alumno pueda cumplir una detención después de la escuela, se informará a los padres de la fecha y hora y se les pedirá que firmen un formulario que indique si el niño caminará a casa, viajará en el autobús retrasado o si los padres los recogerán de la escuela. Ese formulario se enviará a casa con el niño al menos tres días antes de la fecha de detención asignada.
Nuevamente, esto no es algo que quisiéramos que sucediera, pero ciertos comportamientos repetitivos han causado la necesidad de esta acción. Agregar detención después de la escuela también nos permite intervenir antes de que un estudiante sea suspendido en la escuela, lo que ocasiona que pierda un valioso tiempo de instrucción. Durante el tiempo de detención, a los estudiantes se les permitirá y alentará a completar el trabajo escolar que pueden necesitar presentar a sus maestros. Esta será una oportunidad para apoyo académico adicional.
Si tiene alguna pregunta, comuníquese con nosotros al 602-347-3200.
Respetuosamente,

Will Ambos
Director
HOLIDAY SPIRIT WEEK
MONDAY- UGLY SWEATER DAY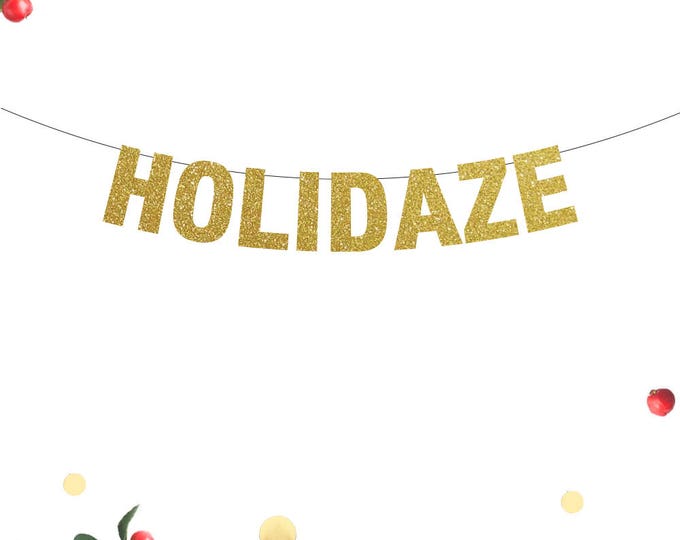 TUESDAY- CRAZY HOLIDAZE
WEDNESDAY- HOLIDAY PJ'S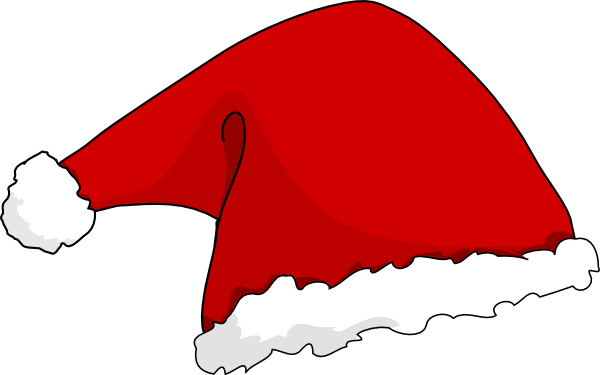 THURSDAY- HAT DAY