Announcements
Subscribe to posts
Attention all 8th grade parents;
All registration paperwork needs to be filled out completely with all required documents the high school is requesting and returned on Monday, January 29th. We included a copy of your child's birth certificate and shot records, you will need to provide current proof of residence.  All high schools are a different district and students do not automatically roll over into their systems, along with any information.  Counselors from Sunnyslope, and Cortez will be at Royal Palm Middle School on Monday, January 29th in the library during school hours to collect and register all eighth grade students.  Any students who live outside of these school boundaries will need to go to the high school in their home area and pick up a registration packet.  All students must first register at the school in their attendance area in order to request a variance to another high school.
Any students seeking a variance to another high school will still need to bring in their registration paperwork for their homeschool so that he or she can be registered and their variance request can be processed in a timely manner. 
Please have your student in attendance so that he or she can be registered for high school.  Any students absent or who live outside of these high school attendance area will need to register at the high school after January 29th.  To double check your child attendance boundaries, please check out the high school website at: http://www.guhsdaz.org
Dear Parents/Guardians:
As we have continued to roll out our PBIS behavior program, The Raider Way, which emphasizes recognizing students for positive behavior choices and offers incentives for students to do the right thing we are seeing an overall improvement in student behavior on campus.  There are, however, still some students who have difficulty making good choices. 
In response, we are adding another layer of consequence to assist students in making better choices.  Beginning the week of January 15, 2018, we will be utilizing an afterschool detention program.  This will take place on early release Wednesdays.  This means that students will be required to stay afterschool from 1:45 p.m. until the late buses, which arrive at approximately 3:10 p.m.
Before a student can serve an afterschool detention, parents will be informed of the date and time and will be asked to sign a form indicating whether the child will be walking home, riding the late bus, or having a parent pick them up from school.  That form will be sent home with the child at least three days in advance of the assigned detention date.
Again, this is not something that we wanted to have happen, but certain repetitive behaviors have caused the need for this action.  Adding after school detention also allows us to intervene before a student is suspended in school causing him/her to miss valuable instructional time.  During the detention time, students will be allowed and encouraged to complete schoolwork that they may be needing to submit to their teachers.  This will be an opportunity for additional academic support. 
If you should have any questions, please contact us at 602-347-3200.
Respectfully,
Principal
Estimados padres / tutores:
A medida que hemos continuado implementando nuestro programa de comportamiento PBIS, The Raider Way, que enfatiza el reconocimiento de los estudiantes para las elecciones de comportamiento positivo y ofrece incentivos para que los estudiantes hagan lo correcto, estamos viendo una mejora general en el comportamiento de los estudiantes en la escuela. Sin embargo, todavía hay algunos estudiantes que tienen dificultades para tomar buenas decisiones.
En respuesta, estamos agregando otra capa de consecuencias para ayudar a los estudiantes a tomar mejores decisiones. A partir de la semana del 15 de enero de 2018, utilizaremos un programa de detención después de la escuela. Esto tendrá lugar los miércoles de lanzamiento temprano. Esto significa que los estudiantes deberán permanecer después de la escuela de 1:45 p.m. hasta los últimos autobuses, que llegan aproximadamente a las 3:10 p.m.
Antes de que un alumno pueda cumplir una detención después de la escuela, se informará a los padres de la fecha y hora y se les pedirá que firmen un formulario que indique si el niño caminará a casa, viajará en el autobús retrasado o si los padres los recogerán de la escuela. Ese formulario se enviará a casa con el niño al menos tres días antes de la fecha de detención asignada.
Nuevamente, esto no es algo que quisiéramos que sucediera, pero ciertos comportamientos repetitivos han causado la necesidad de esta acción. Agregar detención después de la escuela también nos permite intervenir antes de que un estudiante sea suspendido en la escuela, lo que ocasiona que pierda un valioso tiempo de instrucción. Durante el tiempo de detención, a los estudiantes se les permitirá y alentará a completar el trabajo escolar que pueden necesitar presentar a sus maestros. Esta será una oportunidad para apoyo académico adicional.
Si tiene alguna pregunta, comuníquese con nosotros al 602-347-3200.
Respetuosamente,

Will Ambos
Director
HOLIDAY SPIRIT WEEK
MONDAY- UGLY SWEATER DAY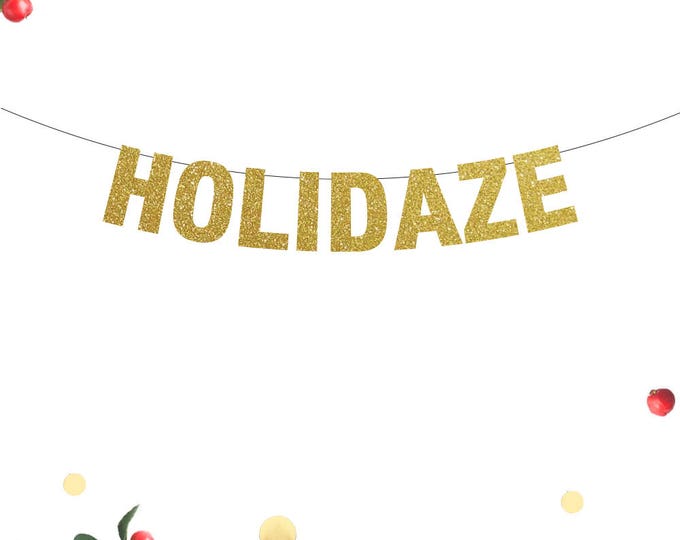 TUESDAY- CRAZY HOLIDAZE
WEDNESDAY- HOLIDAY PJ'S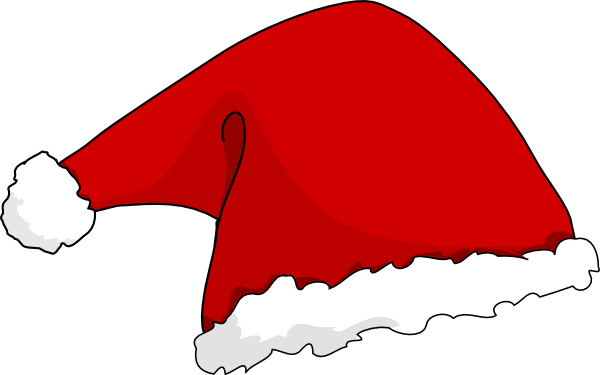 THURSDAY- HAT DAY
The Combined Choirs
of
Royal Palm Middle School
present
SEASONAL SNAPSHOTS
Scenes from Winter Celebrations
There will also be a Sing Along where the audience will join in singing with the choir!!  Student Council will be selling hot chocolate and cookies….Come one, come all to a very special event!!
Good Evening Raiders and Cardinals….
On Friday, November 17th , your student should have brought home a Student Profile form…We are asking that you take a look at it and make any changes that may have occurred in regard to addresses, phone numbers and emergency contacts…If there are changes, please write them in and sign the document.   If no changes are needed, and everything is current, please still sign the document.  We ask that you have your student return the signed document, whether any changes were made or not, by Wednesday, Nov. 22.  This will let us know that you have reviewed the document and acknowledged that everything is updated. 
Thank you for your assistance on these very important pieces of information.
Buenas tardes Raiders y Cardenales ...
El viernes, 17 de Noviembre, su hijo/a debería haber llevado a casa un formulario de perfil estudiantil ... Le pedimos que lo revise y haga los cambios que puedan haber ocurrido con respecto a direcciones, números de teléfono y contactos de emergencia ... Si hay cambios , escríba los nuevos detalles y firme el documento. Si no se necesitan cambios, y todo está actualizado, aún así firme el documento. Le pedimos que su hijo/a devuelva el documento firmado, independientemente de si se realizaron cambios o no, antes del miércoles, 22 de Noviembre. Esto nos informará que ha revisado el documento y ha reconocido que todo está actualizado.
Gracias por su ayuda en estos datos tan importantes.
                  Friday, December 8th
                     6:00 pm - 8:00 pm
Royal Palm Holiday Movie will be chosen by the students.
​Greetings from the USNSCC part of the US Navy Family!
​
Are you Interested in the US Navy?  Do you like the new television series "SEALS"?
Tired of playing video games on the weekend and want something fun to do?
The Sea Cadets allows kids aged 11-17 to do what ROTC programs can't- learn about military procedures and activities and go to military bases to learn about them and do them!
 Our cadets learn how to SCUBA dive, Rappel, make things out of paracord, Firefighting and Damage Control​ using actual firefighting equipment and apparatus (Fire Engine)​, Medical Response ​like CPR/First Aid​ and how to take care of the sick and injured​, Land Navigation​and how to find your way in the wilderness,  Shipboard procedures, Aircraft Maintenance, Flight Operations, and so much more!!  - all while ​being allowed access to visit ​US Naval Military Bases and other Military Bases and sites across the country like ​Luke Air Force Base, ​the USS Midway and NBSD (Naval Base San Diego). 
We even have trainings with the US NAVY SEALS!!!
 Sea Cadets get to wear actual US Navy uniforms, are taught the USN core values- Honor, Courage and Commitment​​ and​ learn about US Navy History without ever having to join the military or commit to enlist!​  They are taught by volunteer instructors who are security background checked/certified to instruct by the USNSCC and are protected with a $1,000,000 insurance policy while at training.​
This isn't for the faint of heart and requires effort and knowledge to be successful…  but you won't go it alone and will have the support and help of your shipmates during your service​ to the USNSCC!​
​This coming Monday ​20 NOV 2017 there will be an informational meeting about the USNSCC (United States Naval Sea Cadet Corps) and what it takes to become a "sailor".  We're meeting in room B121 at Royal Palm Middle School from 1800 – 2000 to answer any questions about the program and the requirements it takes to become a cadet.
​We'd like you to come check us out and find out how you can serve  your country, community and friends while in service with the United States Naval Sea Cadet Corps!
​
 For more information contact us at:
Ltjg.kaitschuck@gmail.com​                 623-271-0148​
chollaskipper@gmail.com​                    623-341-4980​
You can visit a website at chollaskipper.wix.com/Indianapolis to see what the kids are up to this week!
Respectfully,
LTJG Kaitschuck, Duane E
​Division Officer
USNSCC/USNLCC
623-271-0148              ltjg.kaitschuck@gmail.com
The Washington Elementary School District (WESD) will host a Teacher Interview Fair on Saturday, November 4, 2017 to hire teachers for the 2018-2019 school year. The fair will be held from 8:30 a.m. to 12:30 p.m. at the WESD Administrative Center, 4650 West Sweetwater Avenue, Glendale, 85304. Contracts for the 2018-2019 school year will be offered to qualified candidates. Student teachers, soon-to-be college graduates, seasoned teachers and alternative pathways are encouraged to attend! 
This is the first of six scheduled Teacher Interview Fairs. The others will take place at the same place and times, with the exception of March on: 
Saturday, December 16, 2017,
Saturday, January 20, 2018,
Saturday, February 24, 2018,
Thursday, March 15, 2018, 4 to 7:30 p.m.; and
Saturday, April 28, 2018. 
Interviews will be conducted for those interested in teaching: kindergarten, elementary education, special education, language arts, mathematics, science, social studies, general music, art and special needs preschool. Successful candidates may be recommended for a 2018-2019 teaching contract. 
Apply online prior to the interview fair at 
jobs.wesdschools.org
. Please select the posting titled, Teacher – All Positions. Human Resources will contact qualified applicants directly to preschedule an interview. 
For more information, contact the WESD Recruitment Office at 602-347-2622 or e-mail teach@wesdschools.org.